Type 316 Pocket Style Chainwheel for 316L Welded Machine Chain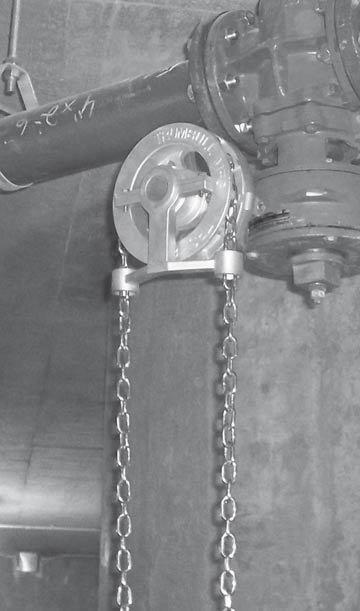 OUR STAINLESS STEEL CHAINWHEELS allow operation of overhead valves by means of a slight pull on the chain. Universal design allows Chainwheel to be clamped to handwheel or pinned directly to valve stem.
Designed for corrosive environments, our Stainless Steel Chainwheels are Type 316 investment steel castings. Ideal in chemical processing, outdoor installations, or salt water environments.
All Chainwheels are furnished with attachment hardware for clamping to handwheel. When Chainwheel is to be pinned to valve stem, two different direct mount adapters are available.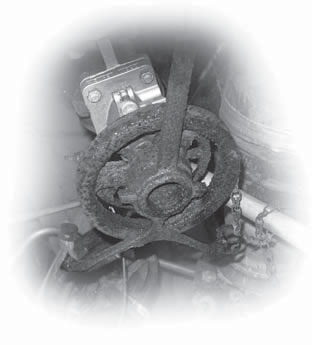 Above: Corroded cast iron chainwheel illustrates an advantage of stainless steel chainwheels
Pocket style chainwheels use smooth, welded link (proof coil) chain.
To prevent serious injury, we recommend the use of our Secondary Safety Retraint System.